We have been dealing with information technology for a number of years. In addition to the necessary knowledge of the field, we are also enthusiastic about our work. We follow the trends and have fun proactively testing things that can benefit users long before getting the mass reach.
We will do anything it takes to make your system work as best as possible. However, we do not promise impossible - thanks to years of experience, we can assess the feasibility of specific requirements and choose the right solution accordingly.
Personal responsibility for the quality of delivered work is a matter of course for us, as well as the fact that if the service includes the continuous technical support, you will always talk to a technician, and not a machine. In plain English, without unnecessary IT slang, and whenever you would need it.
And which services can we offer you? Administration of your network, outsourcing in general, a website or e-shop, VOIP telephony, tailored programs… You can find more details and a list of other services in individual sections. And if you get any idea when looking through them, contact us, please.
We are looking forward to hearing from you.
On behalf of the Svět IT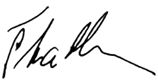 JUDr. Jakub Škácha
Owner